Working at Envestnet | Yodlee
Drive innovation in digital financial services by joining our team at Envestnet | Yodlee. Work with other passionate, dedicated, and creative big thinkers to create disruptive products and revolutionize the consumer experience.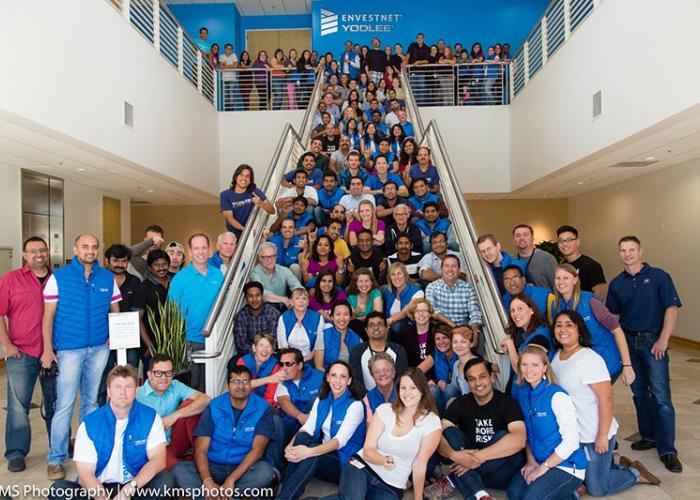 Company Culture
We take pride in encouraging a work environment and culture where individual contributions can make a huge impact, priorities are focused on "what's really important", and energy and enthusiasm are palpable. We have a strong foundation of technology and expertise and an impressive client list that we've added to since we opened our doors in 1999.
Medical (High Deductible Health Plan, Kaiser HMO and PPO), Dental, Vision, 401k Match, On-site Flu Shots, On-site Biometrics Screening, Employee Assistance Program (EAP), Life Insurance and AD&D and Short and Long Term Disability.
On-site Gym, Fully Stocked Kitchen, Tuition Reimbursement, Employee Referral Bonus, Casual Dress Code, Mobile Reimbursement.
Build your job skills and grow your talents with a paid internship at Envestnet | Yodlee. Present to the whole company at an intern all-hands meeting, make valuable work connections, and meet new friends. With an average of 30-35 students every summer, we make sure our interns have an experience they'll never forget.
To apply, either respond to the posted intern positions or send your resume directly to Kim Kuchinka.
Volunteer Time Off and Corporate Matching Gift Donations