Request Information About FinApp: Cashflow Forecasting
Financial Forecasting Software
Easy to use guidance
An accurate financial forecast gives users a better idea of what's safe to spend. By applying patent protected machine learning and predictive data analytics to consumer transactions Envestnet | Yodlee's Cashflow Forecasting FinApp goes beyond static views of finance. The application identifies recurring income and forecasted financial obligations while accounting for fluctuations leveraged from historic data. This provides users a cashflow amount on any given calendar day of what is available to spend whilst meeting their current financial obligations.
Cashflow Forecasting
Key Features
Cashflow forecasting dynamically identifies recurring and forecasted financial obligations and income.
User-Friendly Interface
Lets consumers know how much disposable cash they have between paydays
Personalisation
Personalised financial calendar provides a customised central view of upcoming financial events
Recommendations
Users can customise goals based on their needs
Timely Notifications and Alerts
Proactive tools help consumers stay on top of day-to-day finances
Data Intelligence
Best-in-class platform, data intelligence, and predictive analytics target consumers with the right products at the right time
Responsive Design
Flexible design enables users to access their financial data across various devices, user interfaces, and platforms
Proven Provider
10+ years in Australia with local management, plus our global experience and reach make Envestnet | Yodlee the ideal partner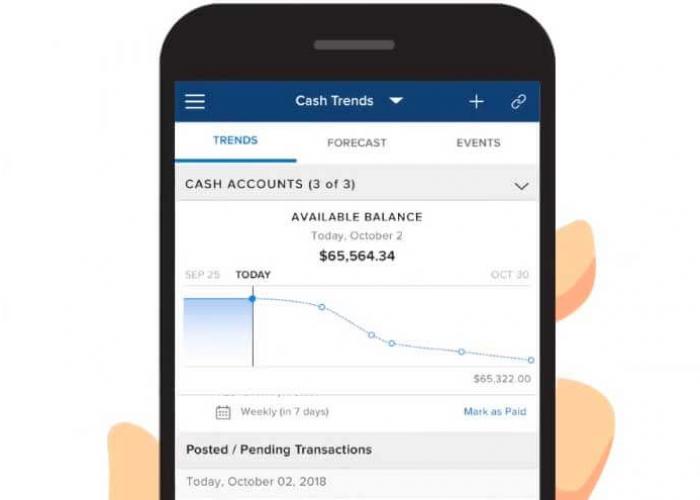 How Cashflow Forecasting Works
By applying machine learning AI techniques and data analytics to historical transactions, Cashflow Forecasting, part of our series of FinApps, provides an easy way to forecast monthly expenses and balances.
Forward-Looking, Engaging Financial Experience
By identifying recurring and forecasted financial obligations while accounting for fluctuations determined from historic data, Cashflow Forecasting goes far beyond traditional tools that merely provide static views of finances.
Cashflow Forecasting displays upcoming recurring expenses, paycheck deposits, and financial events in a centralised calendar view. The modern and visually engaging graphical format makes it easy for consumers to see when and how much they'll be paid and when recurring bills are due. They can also view projected balances on future dates. Personalised insights, tips, and recommendations are provided to help consumers navigate their unique financial journey.