Request Information About UK Open Banking and Open Finance
A New Era for Open Finance & Open Banking
Leverage the Open Banking Opportunity
The UK's Competition & Markets Authority (CMA) open banking directive increases industry competition and empowers consumers to securely share and transition their banking account data to third parties of their choice.
This directive mandates explicit consumer consent for third-party financial payment data access. Expanding into open finance enables consumers to securely share investment and pension data for greater knowledge and choice in managing their long-term financial wellbeing. Financial Service Providers can engage more with their consumers by providing actionable insights and guidance.
Leveraging these opportunities while navigating the evolving landscape of regulations, compliance, and licensing is not easy, but Envestnet | Yodlee can help. Our global expertise and 20+ year commitment to open banking principles enable compliant and secure access to the banking, pension, and investment account data you need to compete and serve your end-users.
With our established data privacy and security protocols, open APIs, and account linking tools, you can meet open banking and open finance mandates today and tomorrow, and confidently build financial wellbeing solutions for the long term.
As open banking and open finance evolve, Envestnet | Yodlee can help you become compliant and leverage these connections with reliable, secure, private, and seamless API-based data access.
Secure Data Access
Get direct and secure access to 100+ payment account types offered by various providers throughout the UK for your innovative financial solutions.
Regulatory Compliance
Operate under our AISP license, or your own, to satisfy UK regulatory requirements and integrate with open banking and PSD2 compliant open banking accounts.
Financial Wellbeing
Guide customers to greater financial health with more competitive and standardised data security and privacy practices mandated by the CMA in the UK.
Secure & Open Ecosystem
Get responsible and reliable data access at high throughput speeds and support the widest set of use cases with Enestnet l Yodlee's 20+ years of experience as a trusted data aggregator.
Open Finance
Engage and support consumers in their financial life goals with secure, direct access to pension and investment account data, part of the ongoing UK financial wellbeing initiative.
Innovate, Scale and Grow
Using our Financial Data API and Apps, you can build long-term financial wellness products with a great developer experience alongside our open banking and open finance solutions, connections, and expertise.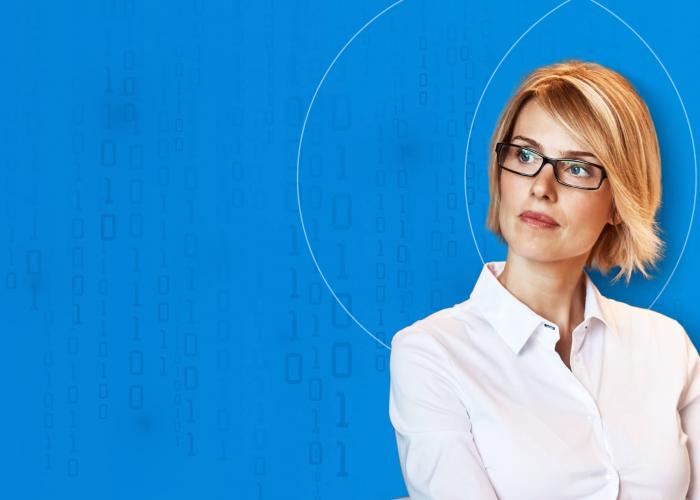 Preparing for Open Finance
Hear how open finance can transform financial services in the UK with our on-demand webinar featuring industry thought leaders. Learn more about the opportunities and challenges connected with this growing movement, and how to successfully position your firm in this new era of innovation.
Understanding Open Banking and Open Finance
Open banking is the recognition that each consumer has the right to access and permit the account data held by their financial institutions to be used by authorised third-parties so consumers can have more flexibility and choice in the marketplace. This premise is at the heart of growing government and industry-led open banking initiatives around the world which protect and empower consumers, banks, and FinTechs by upholding data privacy and security, promoting fair trade, and standardising data access in our global financial ecosystem.
While open banking in the UK grants access to payment accounts, open finance allows consumers to share access to all of their financial data online. This data includes pensions, investments, mortgages, savings accounts, pensions, bills, payroll data, insurance, and more. By moving to a regulated open finance experience, consumers can enjoy uniform and secure access to all of their data, so their loan, payroll, and other data can be just as secure and accessible as their payment account data. Open finance is also designed to encourage competition and accelerate the creation of products and services that improve financial wellbeing, increase customer loyalty, support consumer decision-making, and decrease risk.
To fully participate in this ecosystem, you'll want to partner with an experienced leader in financial data and wellness. Envestnet | Yodlee is the idea choice to help you address the challenges and unlock the opportunities related to the management, reliability, and enrichment of data. Our proven solutions provide trusted and secure access to the open banking and open finance-enabled data you need to build personalised financial wellbeing solutions that attract, engage, and retain customers for the long term.
Global Open Banking
Regardless of where your company headquarters are located, Envestnet | Yodlee can empower you to participate in the global open banking economy. While different countries and regions are taking different approaches to open banking, our rich open banking experience, PSD2 compliance, AISP licensure, and CDR accreditation can help you safely leverage the growing open banking opportunities.
| Feature | UK | Australia | US |
| --- | --- | --- | --- |
| Mandated compliance or voluntary | Mandated (for payments) | Mandated (for ADIs) | Industry-lead |
| Limited providers or all banks | ASPSPs (all providers of payment accounts online) | All ADIs | Limited |
| Access to read data only, or also to write data | Read only | Read only and no payment initiation | Read only |
| One way or reciprocal obligations to share data | One-way | Reciprocal | One-way (bilateral agreements) |
| Broad, or more limited, account scope | More limited (no loans, mortgages or term deposits) | Broad | Broad |
| Single tier or multiple tier accreditation | Multiple, tiering | Multiple, risk-based tiering | N/A |
| Clear and specific liability regime | Yes (AISP Licensure) | Yes (Licensed ADR) | Yes but via bilateral agreements that vary by provider |
| Separate standard-setting body | Yes | Yes | Not officially (FDX – unofficial) |
| Banking only or multiple sectors | Banking only | Multiple sectors | Financial (Banking, insurance, wealth) |
| Payments API | Yes (AISP+PISP) | No | No |
Get Started With UK Open Banking and Open Finance
Power competitive and innovative solutions for consumer financial wellbeing with authorised access to banking, investment accounts, and pension data.
Get Started