Envestnet | Yodlee analysis of consumer spending trends show that hardware and home improvement stores are weathering the COVID-19 storm to date. Despite shorter hours for many stores in March, revenue trends were up compared to 2019 and continued to show in April. As stores expand business hours, transactions continue to tick up, significantly outpacing May 2019. Of note, as reported by the Wall Street Journal, home improvement retailers are incurring additional costs to keep stores open.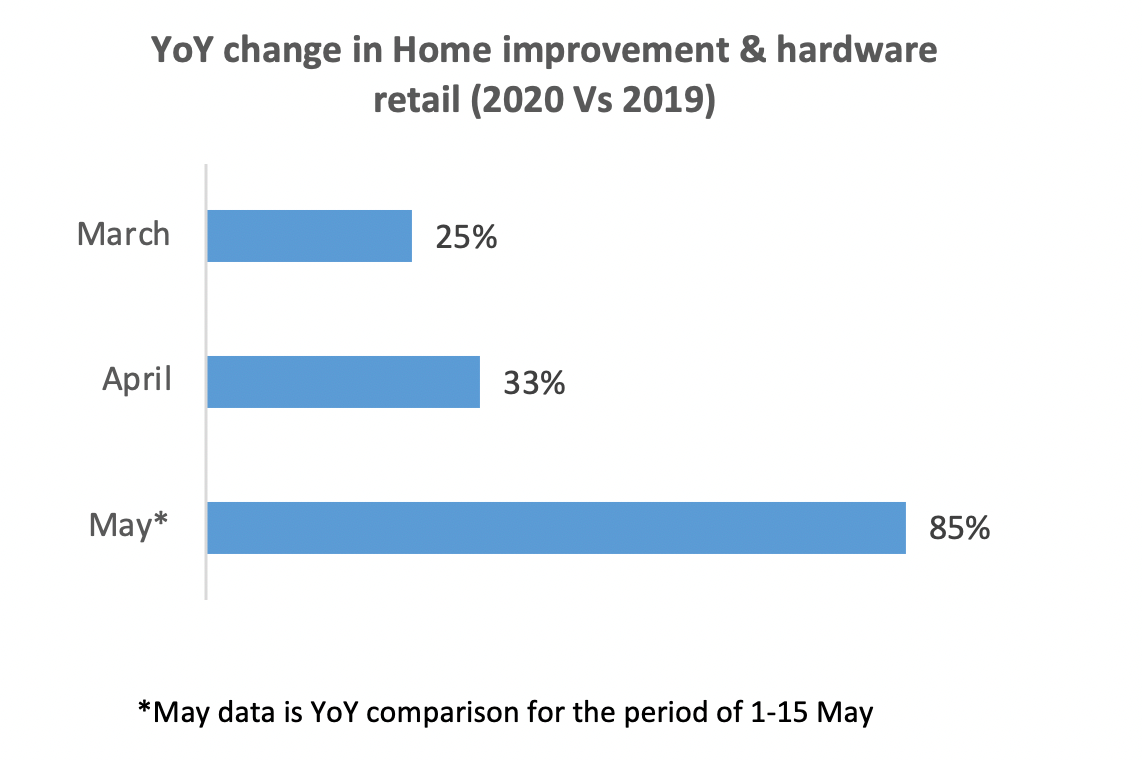 A Google trends analysis reveals that interest in "Home Improvement" has spiked over the last few weeks with search trends hitting an all-time high.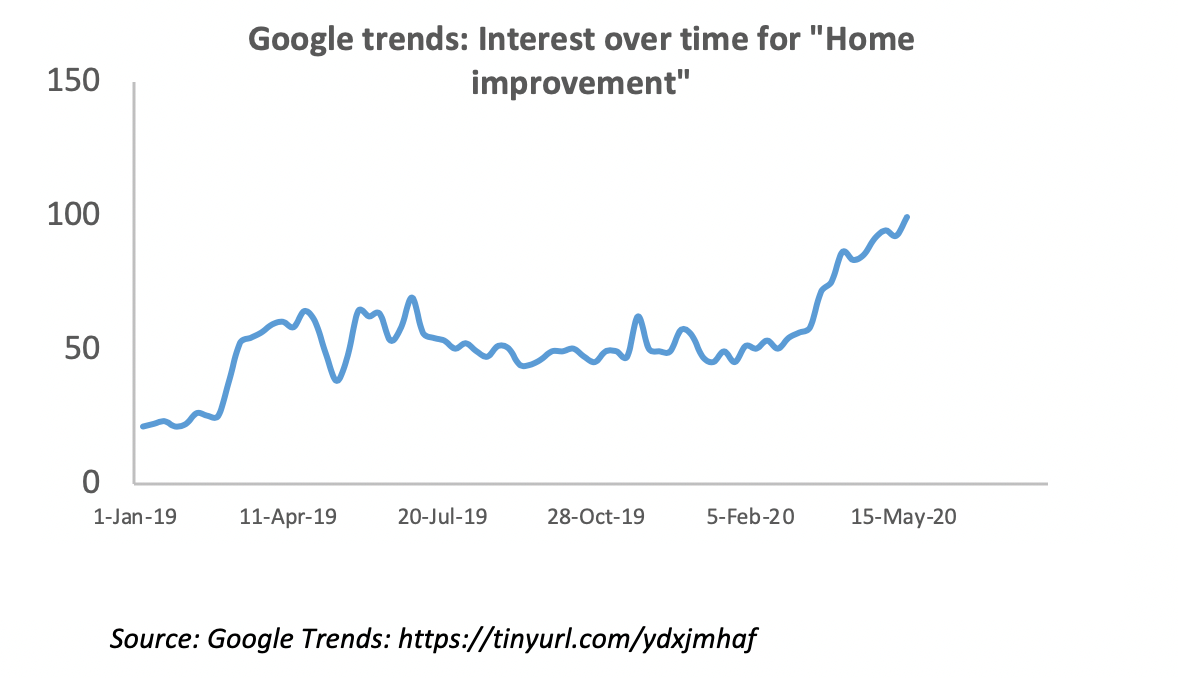 Home Maintenance services and supplies associated with pest control, plumbing, roofing, flooring, doors/windows, lighting etc. took a hit in March and April, but have shown signs of recovering during the period of May 1-15. The Federal Reserve of St. Louis estimated in late March that over 5.6 million Americans are employed in the "Installation, Maintenance and Repair" category, occupations which were classified as high risk for layoffs. It is too soon to tell if the upswing in May will sustain, but there are major ramifications for workers who are dependent on this sector to thrive.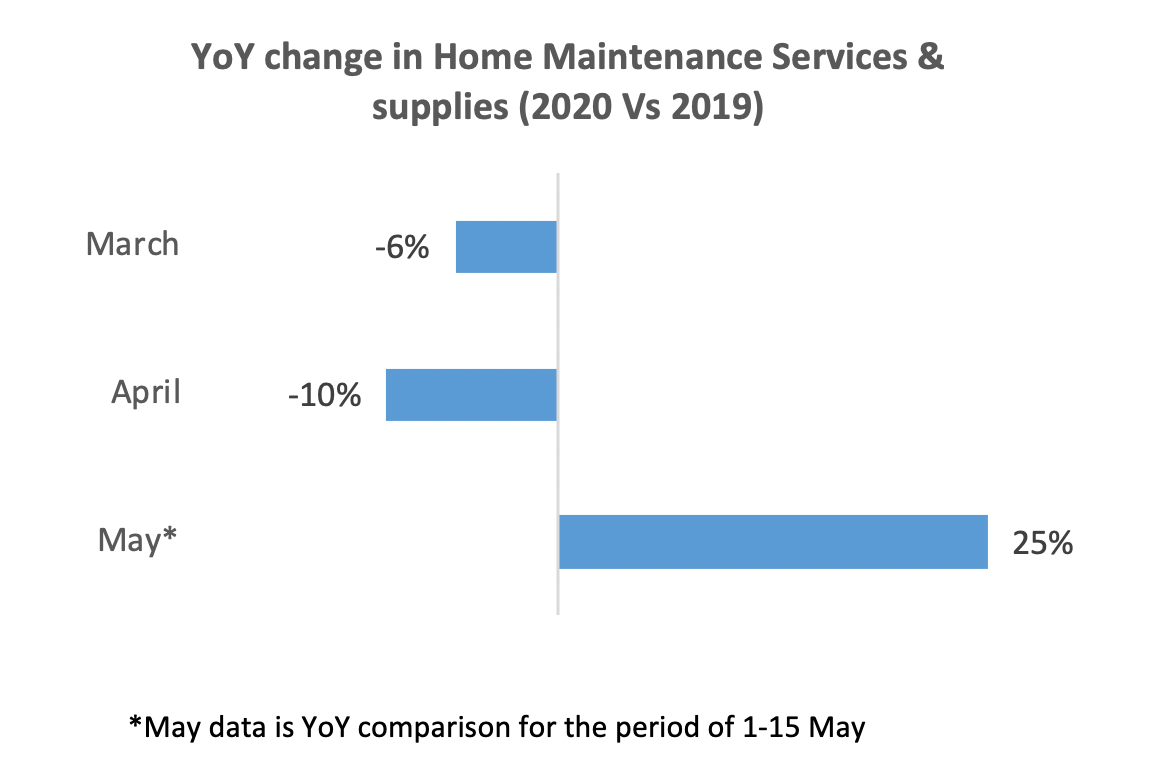 Visit our Covid-19 Trends Landing Page to View More Trends