A New Era of Access to Financial Data
An Open Banking-Ready Platform
As an independent financial data aggregator with a diverse customer base composed of financial institutions, wealth management firms, FinTechs, and other innovators, Envestnet | Yodlee provides a trusted and secure open ecosystem by providing responsible access to consumer-permissioned data. Our open banking-ready platform, enhanced governance standards, collaborative industry launchpad, seamless client migration experience, and trusted leadership in security and privacy equip you to deliver digital financial experiences that enable consumers to achieve financial wellness more efficiently and more reliably than other providers.
Are You Open Banking Ready?
Key Benefits
Envestnet | Yodlee Open Banking Central is the most secure, compliant, and open-banking ready option for all financial institutions and FinTechs in North America preparing to participate in supporting their consumers' access to improved connections and data.
Request Information About Open Banking
Open Banking Ready
Envestnet | Yodlee follows data minimization principles and supports multiple API and data formats while utilizing industry leading security practices and consumer data segmentation logic
Industry Leading Security
Our operations meet stringent data security, regulatory compliance, and privacy requirements for consumer financial data handling
Enhanced Governance
Standardized security and audit process protects both FIs and FinTechs by ensuring adherence to privacy and security standards.
Seamless Customer Experience
Envestnet | Yodlee's proven solutions and experience ensure a smooth transition to open banking for you and your customers
Coverage & Reliability
Our long-term and established relationships with data providers will reliably power all of your innovation needs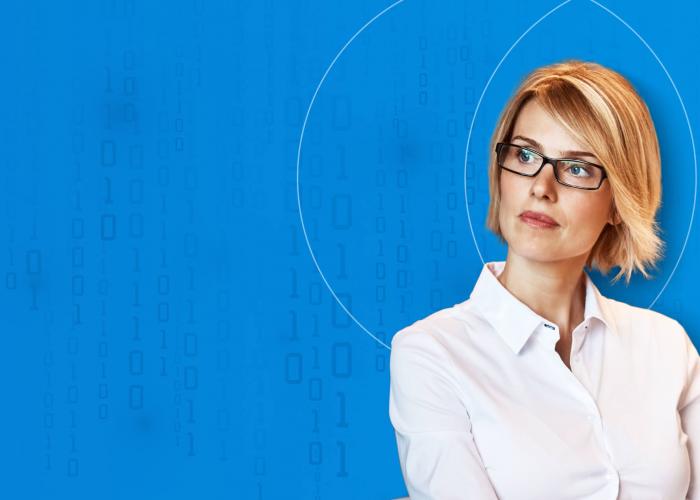 Open Banking in the U.S.
Learn more about open banking in the United States, and how this shift towards an improved connectivity paradigm will improve the user interface that millions of consumers rely upon to interact with their financial services and personal financial wellness providers.
U.S. Open Banking Is Here
Data Sharing That Powers Financial Innovation
Around the world, consumers are benefiting from increased transparency and opportunities to share their financial data, both between financial institutions and with third-party FinTech applications. This new open banking trend powers the development and delivery of innovative new FinTech products, supports secure and efficient API-based data-sharing, and increases consumers' choices and control over their data.
Unlike Europe and Australia, the United States does not have a regulatory open banking mandate; however, the industry is taking steps to achieve similar goals based on interoperable data sharing standards. Working together with policy makers and regulators, our industry is creating systems for secure data sharing that benefit consumers and protect all stakeholders, including financial institutions and the FinTechs that provide data-powered solutions.
The Envestnet | Yodlee Financial Data Platform is built to support open banking, and our global agreements with major financial institutions enable direct access through open APIs to consumer-permissioned data. As open banking continues to evolve, we can help you capitalize on the enhanced security and performance of our new seamless data connections, so you can deliver the best overall customer experience.
The Envestnet | Yodlee Open Banking Difference
As a FinTech pioneer and open banking leader, Envestnet | Yodlee is recognized in the industry for easy-to-use, reliable, and compliant data access solutions. Here are some reasons why:
Our data provider relationships ensure compliance with industry guidelines and best practices that set clear controls over what data is included, how data will be protected, and more
We ensure all applications follow strict data minimization principles to gather only data permissioned by the consumer that is necessary
We store and manage a separate permissioned version of financial data for each consumer on each application, ensuring users are never cross shared or identified on our platform
We only refresh data on behalf of a user in support of the contractually agreed upon and intended use case
Our architecture enables U.S. open banking compliance now, and is built to support future open finance needs
The Future of Connectivity
Comprehensive Data Access Agreements
Open banking represents the future of connectivity, and Envestnet | Yodlee is at the forefront of this evolutionary step in the state of consumer-permissioned data sharing. As the U.S.-based financial services industry migrates towards open banking connections, Envestnet | Yodlee is committed to ensuring that our customers retain secure and comprehensive access to consumer account information on behalf of their consumers.
Envestnet | Yodlee has entered into comprehensive data access agreements with many U.S. financial institutions that currently offer open banking connections, including those listed below. By migrating our access to these providers' APIs, Envestnet | Yodlee customers can expect to receive access to high quality consumer account information, at higher throughput speeds, with a more consistent consumer onboarding/authentication experience than traditional direct access. Keep checking back, as this list will update as new data agreements are added!
| | | | |
| --- | --- | --- | --- |
| Bank of America | Chime | Sunwest Bank | Wells Fargo Bank |
| Brex | Citibank | Novo |   |
| Charles Schwab | Edward Jones | SE2 |   |
| Chase | Navy Federal Credit Union | TD Bank |   |
Unlocking the Benefits of U.S. Open Banking
This developing open banking ecosystem of new and improved data access methods between financial institutions, data aggregators, application providers, and consumers offers powerful benefits for those who are ready to take advantage of improved connectivity. Find out more about the evolution of open banking and the path for participating in this global movement.
Powering Dynamic Innovation for Financial Services
A Founding Member of


Move your business forward with insights, actionable advice, and more from our growing library of data aggregation eBooks, white papers, and webinars.