Build the Next Generation of Financial Apps
Our platform and API power financial apps, services, and a wide variety of use cases for thousands of companies globally—and we can power your FinTech innovation as well.
 
Immediate Access to Deep Data
Immediate access to over 17,000 financial data sources, including the most comprehensive and accurate transaction data
 
Multi-Factor Authentication & Security
Secure, multi-factor authentication support with industry-leading security and fraud detection
 
Financial Data Platform API
Our Financial Data Platform and APIs incorporate work flows for account aggregation and account verification
 
Development Resources
Robust set of development resources with easy integration and customization through the unified Platform API
 
Supports PSD2 Regulations
Supports PSD2 regulations and Open Banking mandates easily enabling integration at scale
 
Faster Data Responses
Users only need to provide credentials once for both aggregation and verification, enabling faster data responses
 
Envestnet | Yodlee
Financial Data Platform API
Whether you're a Fortune 500 company building your business or a developer incubating an idea, bulding on Envestnet | Yodlee solutions is the ultimate power grab.
By tapping into our financial data cloud through our Financial Data Platform and APIs, you've got access to a massive repository of financial information and deep consumer data covering more than 30 different vertical markets, from personal finance to risk management, from small business accounting to lending — and almost everything in between.
Data Aggregation: Power your financial apps and services with access to over 17,000 financial data sources.
Account Verification: Instantly verify account ownership and balances in real time to improve the user experience and mitigate fraud and risk.
Trusted By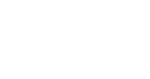 The Market Leader in Financial Data Aggregation
15
of the 20 largest U.S. Banks TRUST US