Open banking stands for the consumer's right to share their financial data with third-party financial service providers. The open banking data sharing movement increases opportunities to create and deliver innovative financial wellness products and services, while establishing uniform security standards for data access, transparency around data usage, and user-based permission and control. Instead of sharing banking credentials and usernames and passwords, open banking enables consumers and their financial institutions to seamlessly share data via open APIs.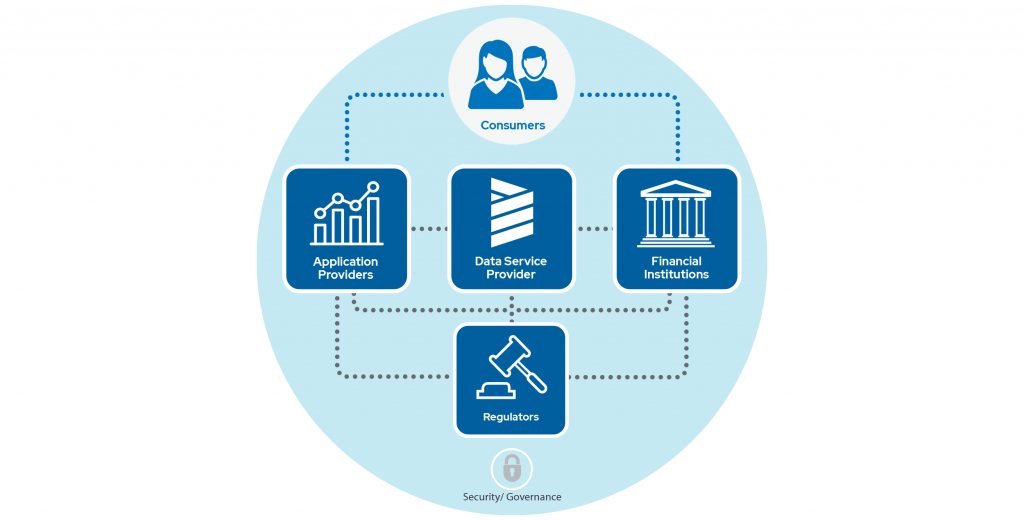 How Can Open Banking be Used And Why Does it Matter?
Open Banking encourages innovation of a new range of products that make it easier for consumers to budget, obtain credit, plan for the future, and more. With secure and clean open banking data in hand, the possibilities for innovation are unlimited – for innovators, financial institutions, and consumers alike. Through open banking, consumers have more choice and access to a wider universe of solutions to help them optimize financial wellness.
As it currently stands, most APIs created by third-party developers are private, rather than public. This means third parties often cannot obtain access to information in order to support the consumer's needs. . However, through open banking, the APIs do allow permitted third parties to securely access consumer financial information, and build innovative apps that leverage the consumer's data to help support their own personal financial journey. This data can be used to develop easier ways to pay online, offer budgeting tips, identify cost savings, allow for quicker payments, and deliver many more services previously unavailable to everyday consumers.
Benefits of Using Open Banking
Gives Consumers More Choices
Open banking provides an opportunity for consumers to exercise choice in how they access, use, and engage with the tools and services best suited to improve their financial wellbeing. Open banking also offers consumers more transparency and ease in managing their finances. As more and more organizations join and contribute to the open banking movement, the increased access directly benefits consumers, increasing the availability and choices of products and services that satisfy their financial needs and help them reach their financial goals.
Opportunity for Financial Innovation
By supporting data-driven innovation, consumers can turn to a thriving community of financial institutions, FinTechs, and wealth firms all seeking to support consumers' personal financial wellness. Reliable and seamless API-based access to real-time data from multiple financial institutions enables the growth and delivery of all types of financial apps and experiences that enhance consumers' lives. The open banking movement is also driving opportunities to better serve customers through partnerships between financial institutions, FInTechs, and other third-party providers.
Enables Data Sharing and Privacy
By using an open banking API, consumer information is safely and efficiently delivered to its destination. Rather than solely relying on screen scraping technology to aggregate consumer data, open banking APIs allow standardized practices for sharing consumer data and consent, where the consumer ultimately decides which kind of data is shared and with whom, and can revoke the authorization at will. Users aren't required to share their user name or password information, for the ultimate peace of mind.
Open Banking FAQs
What is the Open Banking Standard?
The European Union's revised Payment Services DIrective (PSD2) was the first open banking standard. While the initial Payment Services Directive was written to encourage safer and more efficient cross-border payment services,PSD2takes payment services a step further, considering modern technological advancement and including permission requirements for data accessed by third-party apps to increase consumer protections and rights. The United Kingdom's Payment Services Regulation implements PSD2 guidelines, and in effect is the first implementation of Open Banking in-market. Other Open Banking standards have since emerged in other regions of the world, meaning that there is no single global standard in place today.
Is Open Banking Global?
Open Banking is becoming global as different countries implement their own open banking initiatives around the world. It's important to keep in mind there is no universal open banking standard for countries to follow, and how they choose to implement open banking is entirely up to them.
While there currently isn't a regulatory open banking mandate in the U.S., open banking is a rising topic of interest among U.S. policymakers. The CFPB's Advance Notice of Proposed RuleMaking and President Biden's Executive Order on Promoting Competition in the American Economy are signs suggesting impending regulatory requirements for U.S. open banking, similar to what has been implemented in the U.K. and Australia. In the U.S., nonprofit Financial Data Exchange (FDX) is working to unify the financial industry around a common, interoperable, royalty-free standard to improve connectivity, transparency, and security when sharing consumer financial information.
The U.K. implemented the Payment Services Initiative following the European Union's PSD2 guidelines. In Australia, the Consumer Data Right (CDR) regime established an Open Banking framework to empower consumers with the choice of the third parties they share their financial data with. Canada kicked off their second consultation on Consumer Directed FInance, yet another name for open banking. No matter how countries begin implementing Open Banking, they are helping to fuel innovation and competition in the FinTech, banking, and financial services markets, with consumer experience and data security at the center of their initiatives.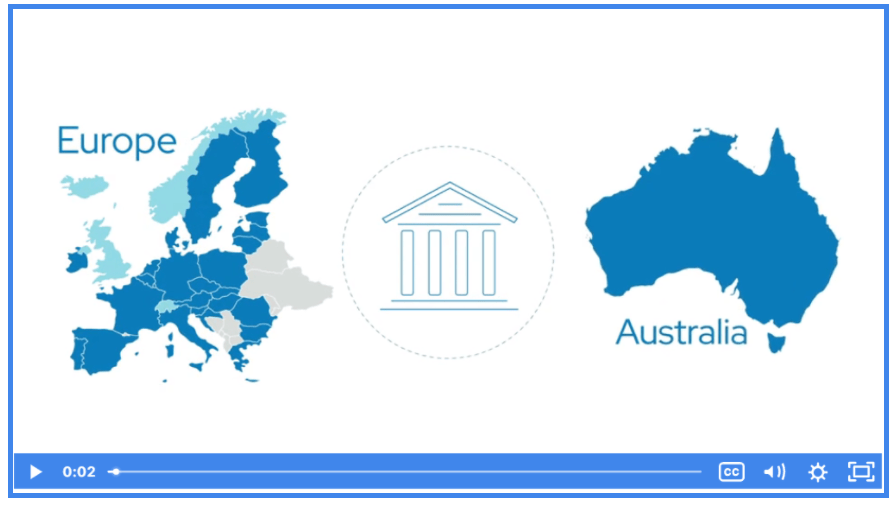 Open Banking and Envestnet | Yodlee
Envestnet | Yodlee is a proponent of open banking across the globe. We believe consumers should have open and unfettered access to their transactional and other financial data, and, as a founding member of the FDX in the US, and FDATA in the US, UK and Australia, we believe the industry has a responsibility to provide this access. As we continue to build direct partnerships with some of the largest financial institutions in the world, Envestnet | Yodlee is working to make financial data accessible and open to consumers everywhere.
Innovative Open APIs
Envestnet | Yodlee's open banking API platform is a solution allowing direct connections with internal bank systems, providing financial data safely and securely. These APIs safely expose internal data structures in a way that allows third-party developers to quickly innovate within a secure financial institution (FI) environment. The API platform also provides additional tools, such as sample code, a custom portal, API library, and community assets that accelerate the development cycle.
With years of experience and trusted partnerships with banks, brokerages, nonbank lenders, and more on our side, Envestnet | Yodlee taps into data from 17,000 global sources.
Using our APIs, financial institutions and FinTechs can not only develop apps and functionality, but they can leverage open source data analytics. Envestnet | Yodlee tailors each tool to our customers' unique environment.
Envestnet | Yodlee's API Platform is exactly what the financial industry has been looking for. With speed to market, regulatory compliance, and security, we enable innovation for banks, financial institutions, and non-banking innovators to deliver more competitive services for consumers.