Read Part 1 of this blog here.
In Part 2 of this blog, we'll take a look at consumer spending on commuting since the shelter-in-place orders were initiated across the country and resulted in many Americans working from home.
Public transit and options such as taxis and ride sharing continue to look sluggish in terms of spending, although car rentals have picked up at a faster pace. The graph below (for which we have indexed transaction volumes to the week ending on March 10) indicates that car rental and car travel have increased faster than public transportation and ridesharing.

One area that is benefiting is auto maintenance. Our data indicates year-over-year increases for the past six weeks in a row. While spending at auto shops and mechanics did not decline as dramatically during the onset of the pandemic compared to other discretionary categories we have tracked, the category has indeed seen a recovery in the recent weeks.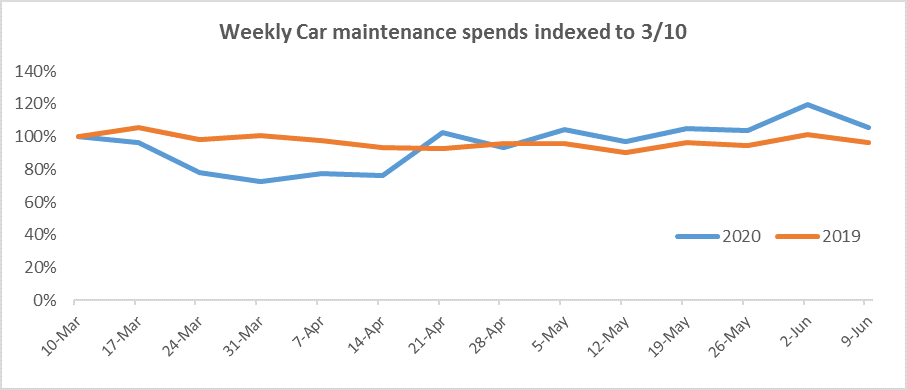 Fuel transactions have also been increasing in recent weeks. As reported by USA Today, transaction volumes are on the rise, indicative of an increasing consumer preference to travel – and do so by personal car.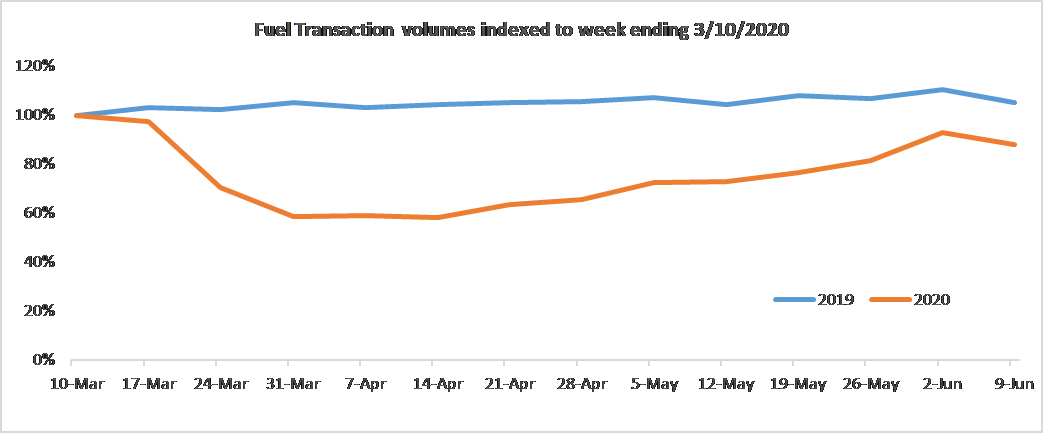 As states begin to reopen, more cars are coming back on the road. In New York state, which has mandated heavy shelter-in-place restrictions, fuel spending remains subdued compared to a state like Georgia, which has much looser restrictions.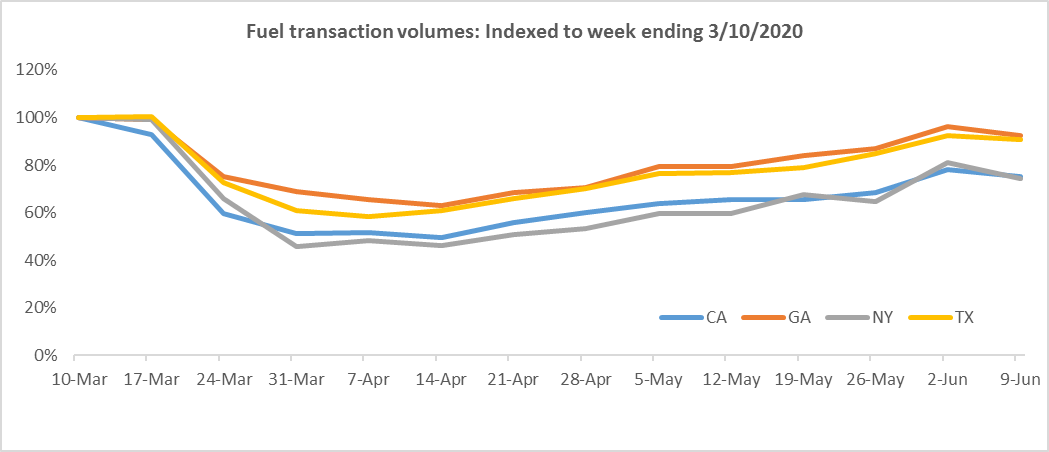 For more insights, visit our COVID-19 Income and Spending Trends homepage.