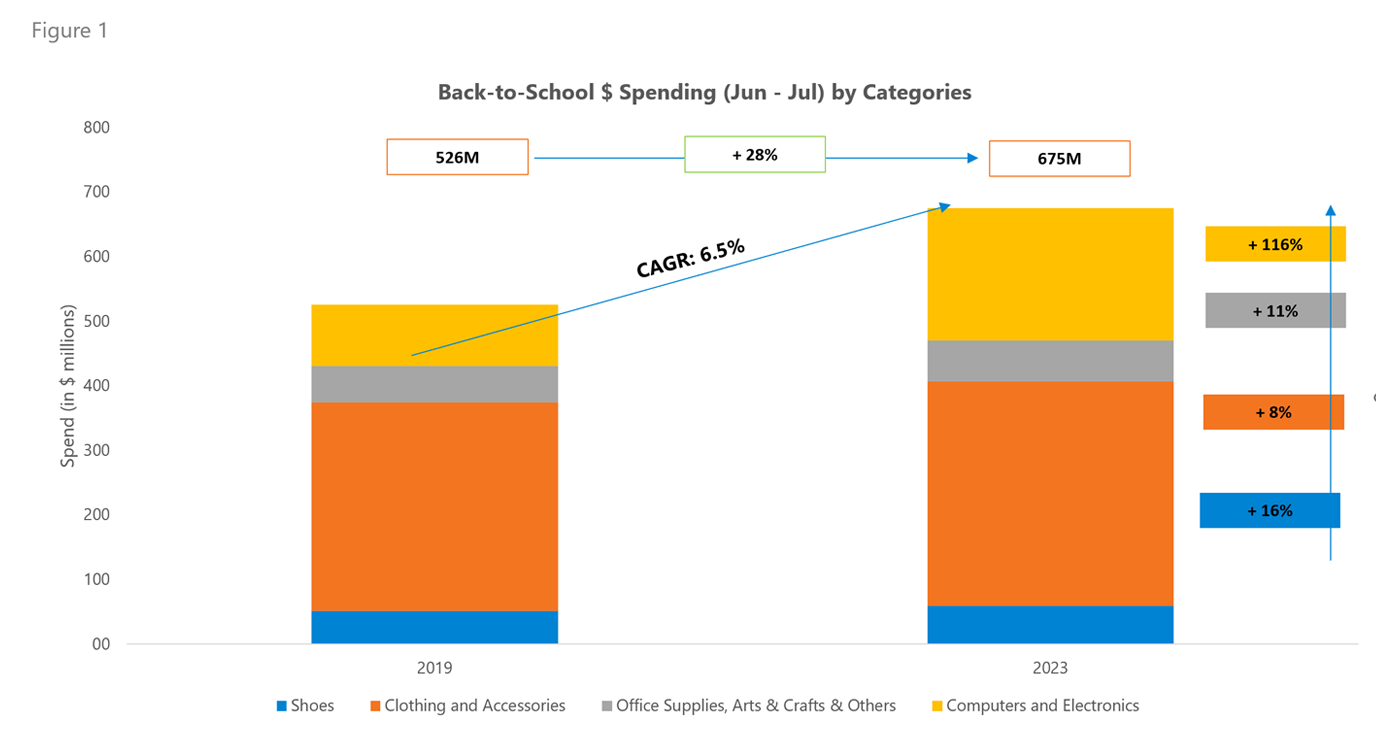 Back-to-School Spending Spree
According to Yodlee data, back-to-school spending appears to have grown roughly 28% between 2019 and 2023, with a CAGR of 6.5% over that time (see Figure 1). The National Retail Federation predicted that overall back-to-school spending would reach an unprecedented $41.5 billion in 2023, up from $36.9 billion the previous year, representing an impressive 12.5% increase. Figure 1 indicates that Computers & Electronics spending outpaced this growth significantly, more than doubling from 2019 to 2023.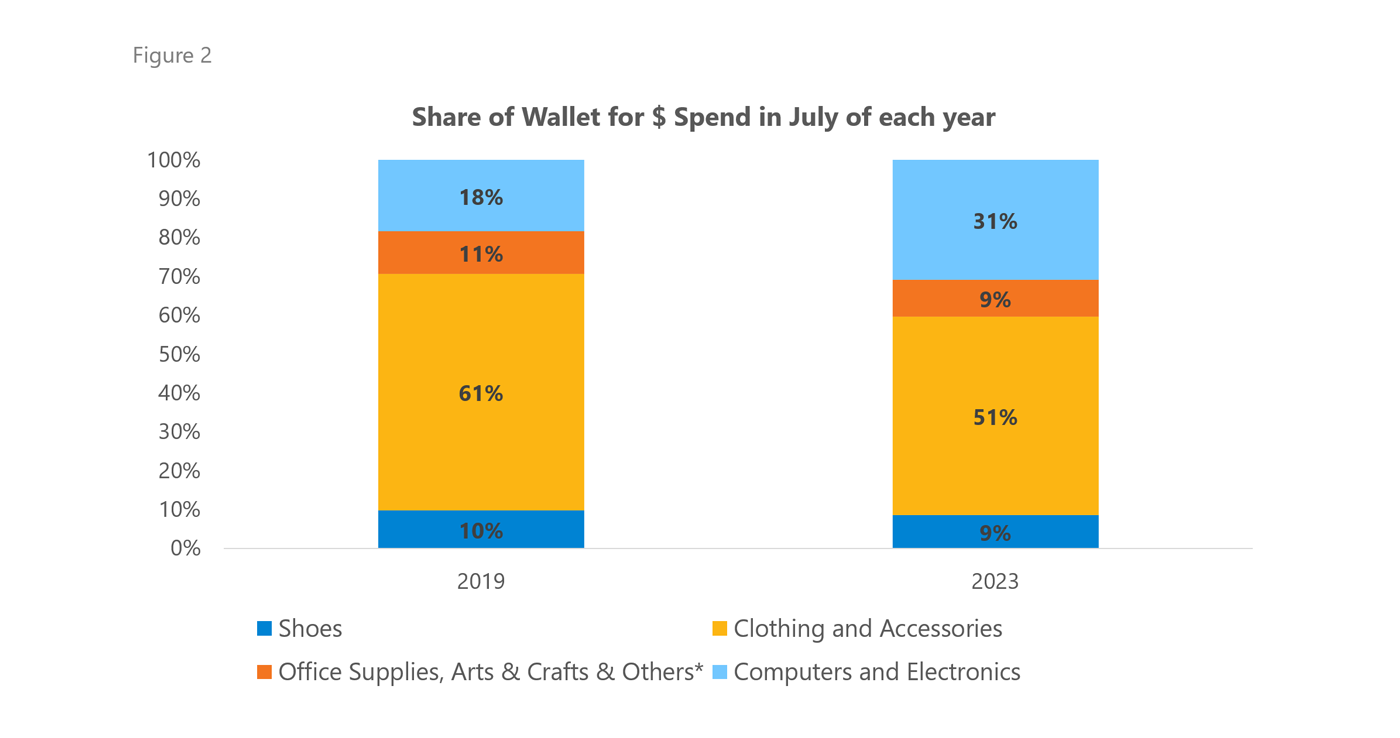 The Rising Spend on Electronics
The Yodlee data on multiple shopping categories (see Figure 2) indicates that there has been a shift toward computers and electronics in the back-to-school budget. Before the pandemic, families spent 18% of their back-to-school budget on computers and electronics. This nearly doubled in 2023, as parents spent 31% of their budget on computers and electronics. 
According to Yahoo Finance, parents are expected to have record spend on technology in 2023. Spending on electronics estimated to reach a record high of $15.2 billion, up 65% from last year, with 69% of families expecting to buy electronics or other computer-related accessories. This is likely due to continued emphasis on technology and hybrid learning models.
Want to spot market shifts as they are happening?
Subscribe to our research data blog for ongoing updates or reach out for a personalized, up-to-date view of the data.
About Envestnet® | Yodlee® Merchant, Retail, Shopper, and Spend Insights
Envestnet | Yodlee Merchant, Retail, Shopper, and Spend Insights utilize de-identified transaction data from a diverse and dynamic set of data from millions of accounts to identify patterns and context to inform spending and income trends. The trends reflect analysis and insights from the Envestnet | Yodlee data analysis team. By combining data with intelligence – connecting vast amounts of actual de-identified shopping data with state-of-the-art analytics and machine learning – Envestnet | Yodlee provides visibility into an entire set of shopping daily purchase behavior including, but not limited to, transactions, customer lifetime values, and merchant/retailer shares.
To learn more about Envestnet | Yodlee Merchant and Retail Insights and get a free demo, please contact an Envestnet | Yodlee sales representative.