The COVID-19 pandemic put tremendous pressure on the new mortgage market in the United States through May 2020.  While COVID-19 has made the in-person home inspection process more challenging, it has not slowed the pace of new mortgage applications and re-financing through this time period.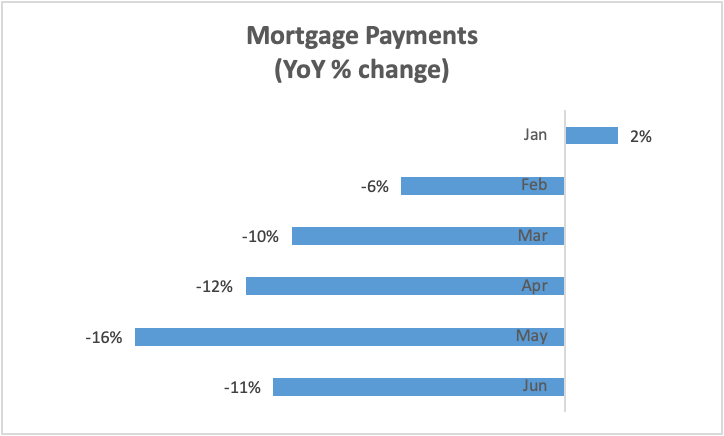 An analysis of trends in mortgage payments by existing mortgage holders shows a slight uptick in payments in June 2020 compared to the Spring months. The initial dip in mortgage payments was expected, due largely to forbearance programs implemented for federally-backed loans and the impact of increased unemployment on mortgage delinquencies. In particular, there was a decrease of mortgage payments among lower income groups.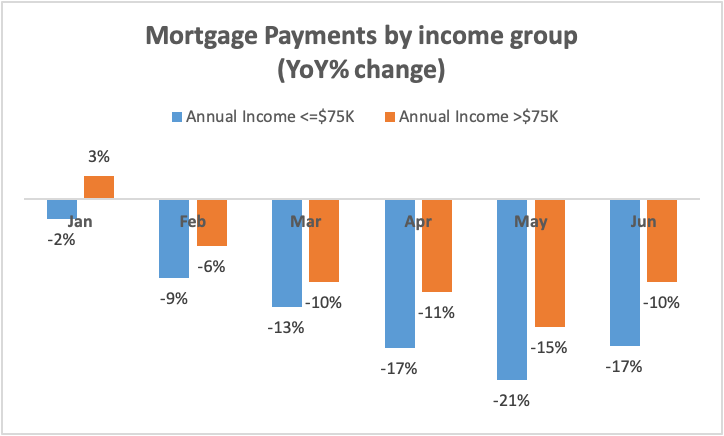 Our analysis also shows a sharp increase in new mortgages in June 2020, rivaling June 2019 levels. June saw a 36% increase in new mortgages compared to the previous month. According to a survey by the Mortgage Bankers Association, there has also been a surge in new mortgage applications, leading to the possibility that the trend will continue through the summer.